Computational chemist with 20 years of experience in Molecular Drug Design and beyond.
Education
PhD - Life Sciences, ETH Zurich

Executive MBA - Quantic SBT, Washington, D.C.

MEng - Applied Biochemistry, UCT Prague

BSc - Biochemistry, UDA, France
Professional experience
Postdoc fellow at ETH Zurich

Research Fellow at Harvard Medical School, Boston

Molecular designer at Arpida AG, Basel (Roche spinoff)

Consultant for Hoffmann-La Roche, Basel

Head, Manager and Sr. Scientist at Philip Morris International R&D

Founder & Managing Director of IntelDrug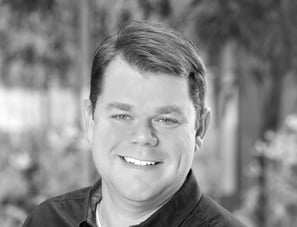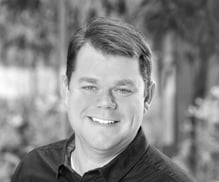 PhD, MBA
IntelDrug Founder
Pavel Pospisil has over 20 years of experience working for companies and academia, during which he designed and successfully brought 4 drug candidates into clinics. He set up several drug discovery platforms at research companies. He published over 40 scientific peer-reviewed articles, patented database systems and wrote and edited books on computational drug design and development.
The therapeutic fields of Pavel's expertise include oncology, antiinfective, antiviral, anti-inflammation and respiratory indications. Pavel has solid knowledge of omics, biology, toxicology, physics and radiology.
As an internationally accredited Advanced Scrum Master(C) and executive MBA, he has led over 20 projects organizing teams and strategies.
Here's what my references say
*
"Pavel is an incredible, broad-thinking scientist and inspiring leader of people and innovation. He is an asset to any team! Having worked and hired many senior leaders in my 35-year career, Pavel is amongst the strongest I have had the pleasure to collaborate with!"
- Pharmaceutical & Consumer Health Executive,
ImmuneMist, former VP Sanofi and GSK
*
"His background in computational chemistry, paired with excellent project management skills contributed significantly to the success of the work we've done together.

His leadership qualities in pharmaceutical science can be described as taking on ownership in drug discovery projects, pushing them off the ground, persistence in difficult times of the project, and excellent networking capabilities."
- Manager, Philip Morris and Novartis
*
"Very diligent and focused on understanding the rationales for mechanisms of action around clinical endpoints. He is a great team player and has interfaced with multiple working groups and coordinated efforts with external vendors."
- Pharmaceutical Consulting LLC, Founder
Director of Business Development, pharma industry
*
"Consistently seized the initiative, and led many of the interactions with external consultants, enabling us to gain insight and knowledge to the degree that would otherwise not have been possible.

Proactive, dedicated, hands-on, supportive of colleagues and delivering well before the deadline. I highly recommend him for any clinical development or project management.
Vice President, CSL Behring